Breeding Premier Mini, Toy & TeaCup Schnauzers
Specializing in Merle Schnauzers and Mega Coated Schnauzers
Feel free to call me anytime – 970-901-0216
 Hi, I am Crystal, owner of Schnauzers 101. Formally Designer Puppy's, we are strategically changing our kennel name at this time. Same old owner, myself and same great babies. I am producing high quality Teacup, Toy, and Mini. Schnauzers with a WOW FACTOR. I got my first Schnauzer when I was 12 years old, I started breeding her as a hobby. I took on breeding as a business for myself over 18 years ago. I have a wealth of knowledge in breeding dogs and a background in reproduction. I raise both AKC Registered puppies and MSCA Registered puppies (Merle Schnauzer Club Of America).  Schnauzers 101 is offering a new amazing contract, LIFETIME (10 years).  We have had so many of our bloodlines for so long that we are very confident in our dogs long term health.
Schnauzers 101 is proud to be the #1 Producer of Teacup, Toy and Mini. MERLE SCHNAUZERS in the WORLD.

 I am excited about bringing the new MERLE color to the great breed of the Schnauzer. This new color is very EXOTIC. I have created the foundation for Merle Schnauzers. I specialize in Merles, conformation, Mega Hair Coats and great personality's. I have a 2- 4 year health guarantee on all my puppies. Check out my Puppy's For Sale page I usually have a really nice selection of puppies for sale or if I don't have what you are looking for, you can get on my wish list.
I can't say enough about this great breed,
They have a very Regal look
Their Family Loyalty is unheard of
They are know to be in the Intelligent list of dog breeds
To top it all off the non-shedding factor
I produce all colors – Blue Merle, Chocolate (Liver), Liver N Tan, Black, Black N Silver, Salt N Pepper, Silver, White, White Chocolate, Wheaton, and all these colors in Merle and Parti Colors. Good Luck in finding the right puppy for your family. We hope you enjoy our dogs as much as we do. Thanks for your interest.
Have a great day, and come back real soon!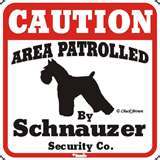 It is unlawful to copy any images or information from this web-site without Schnauzers 101 permission